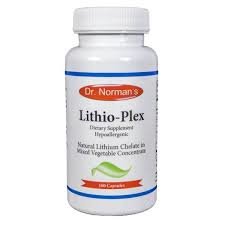 This formula contains a natural form of lithium chelated used to balance brain hormones in people with depression tendencies.
INGREDIENTS:
Valerian root, pea powder, lentil powder, lithium orotate & chlorophyll

Suggested Use:

Take one (1) capsule daily, or more as indicated by a health professional.
Keep out of reach of children. Keep in a cool, dry place. Not for use during pregnancy.