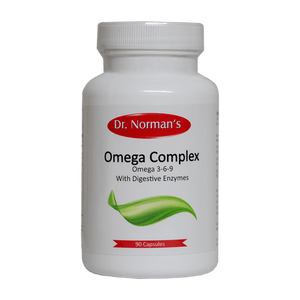 Omega 3-6-9 oils are a natural alternative to saturated fats, high cholesterol and triglycerides.

Digestive enzymes in papaya, pineapple and apple make it easier to digest and assimilate.

Used in the anti-aging process, managing rheumatoid arthritis, digestion of fats, and for skin conditioning.
Suggested use: Take 2 capsules before each meal.